Free delivery
When purchasing goods worth of £148 or more free delivery 6-7 business days
More information
100 000 + girls
Are pleasantly touched by gifts
from Notta & Belle!
Our warranty
Replacement or return of purchase!
Fast shipping
Delivery within Europe in 2-3 working days.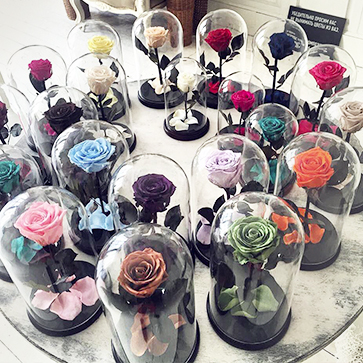 WHOLESALE
Do you run your own shop? Do you want to buy in bulk?
More Information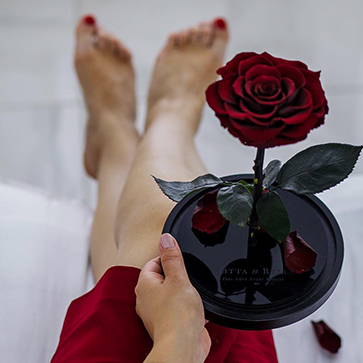 EARN WITH NOTTA & BELLE
Become an ambassador for Notta & Belle. Tell others about our products and attract customers
More Information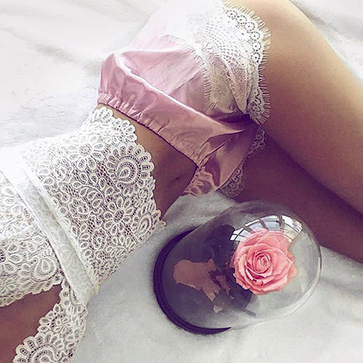 FEEDBACK
100,000 ladies have already received gifts from Notta & Belle
More Information
OUR FOREVER ROSE IS A GIFT WORTH A THOUSAND WORDS
An amazing gift idea for a special girl (or even boy), a forever rose is a unique way to say "I love you… now, and forever" without needing to utter a word. Ideal for a special occasion or just to make someone feel extra special, any day of the year - because who really needs a reason to gift something so beautiful?
IT'S A REAL ROSE
We use a rose, which has absolutely no difference from the freshly-cut flower. Gently touch it and you will see for yourself how very much alive this queen of flowers is. Your forever living rose remains alive for so long (3 to 5 years) due to a special method of stabilization.
UNDENIABLE QUALITY
Each and every rose we sell has been treated, by hand, with the utmost attention. First though, the elite real roses are grown in our plantations in Ecuador and Spain. We have chosen to use our own plantations so we can completely oversee the product quality. Your satisfaction as a customer is our number one goal as a company!
FOREVER ROSE MAINTENANCE
Your forever rose does not require any special care, although some recommendations should be followed:
1. Try to avoid sudden temperature changes
2. Do not place the rose under the direct sun
3. Do not water it.

PERSONALIZED FOREVER ROSE
Make your gift even more special by adding a luxurious gift box or ordering a personalised engraving, with words or a phrase of your choice. The individuality of an original engraving will ensure the forever rose, and the thought behind it, remains at the forefront of the recipient's mind. Talk about romance!
GIFT BOX
A forever blooming rose gift box is available in your choice of white or black. The gift box's unique design creates a wonderful "WOW" effect. We also have a more simple version for free.
Engraving
Forever living rose with a personalised engraving - on a beautiful gold-coloured metal plate - is the perfect way to make your choice of gift truly unique. The memory of your message will remain in the recipient's mind (and heart) for years to come.
FREE ENVELOPE WITH A NOTE
At your request, you can also include a note in an envelope, absolutely for free. Tell us whatever message you would like and we will carefully transcribe it, at no extra cost. Make your gift extra special, super romantic or even add a hint of mystery!
Forever rose meaning
As the lifetime of each of our roses is up to 5 years, we call it a "rose that lives forever" or "forever rose". This beautiful gift will remind that special someone of the fabulous adventure, full of purity and the most sincere feelings - just like a rose, you are embarking on with them! It says, "I love YOU… forever."
Forever rose shipment
Our company offers express and standard shipment. Standard shipping takes 3-4 business days. Fast delivery is 1-2 working days to any UK city or across Europe.

We deliver forever roses throughout the UK and to other UK regions:
London
Manchester
Belfast
Liverpool
Birmingham
Bristol
Leeds
Glasgow
Edinburgh
Inverness
Perth
Dundee
Cardiff
and others!